SCHOOL NEWS
ACADEMIC YEAR 2023-24
---
Tuesday 26th September 2023

A representative from Krea University, Andhra Pradesh conducted an orientation session for the students of classes XI and XII regarding the undergraduate courses available with them and the futures prospects with them.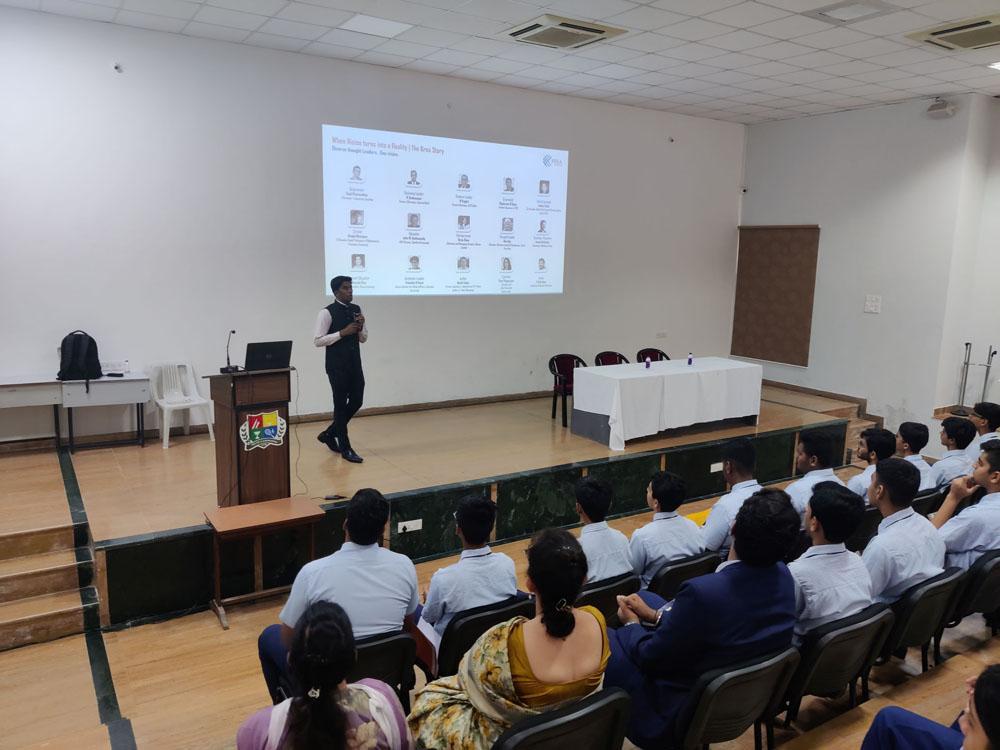 Monday, 18th September 2023

The secondary section held their Interhouse Elocution Competition for classes VI – IX on 18th September 2023. It consisted of 3 events a Group Recitation, Hindi Solo Recitation, and a Group Dance competition. Krishna House was declared the overall winner of the of the event.
The results were as follows:

Event
Winners
1st
2nd
3rd
GROUP RECITATION
GODAVARI
KRISHNA
MAHANADI
SOLO STORY TELLING
KRISHNA
(Gargi Lokhande)
MAHANADI
(Riya Mangulkar)
GODAVARI
(Riddhima Kasliwal)
GROUP DANCE – FUSION
NARMADA
GODAVARI
MAHANADI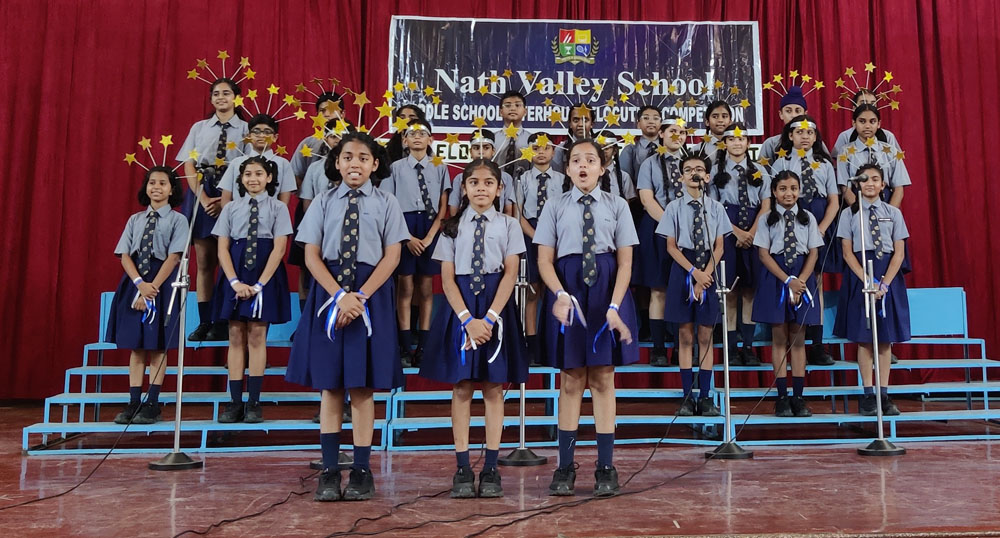 Saturday 16th September 2023

LOKMAT DEXTEROUS AND WIZKIDS EVENTS (SECONDARY) was held on 16th September 2023. The students from VI to X participated in a variety of Offstage and Onstage Events.
OFFSTAGE –Nath Valley was Overall Runner's up.
1. Time to be Desi (Grade 8th , 9th , and 10th ) – 2nd position.
2. Bead Art (Grade 6th and 7th) – 2nd Position
OFFSTAGE
1. History comes Alive – Consolation Prize
2. Pitch It - 3rd Position.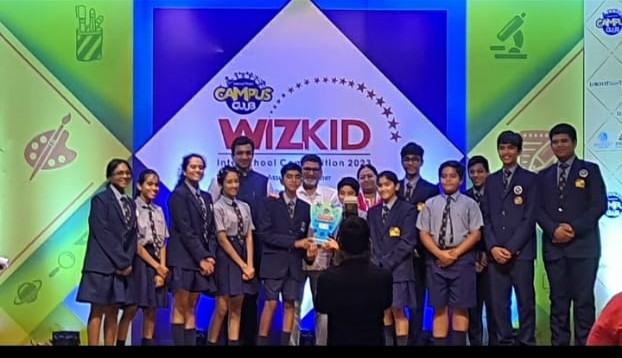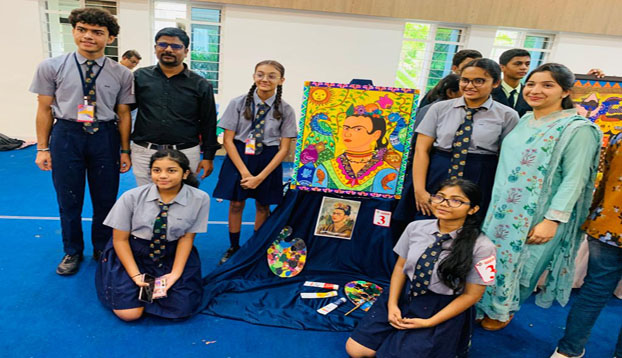 Friday 15th September 2023

LOKMAT DEXTEROUS AND WIZKIDS EVENTS (PRIMARY) was held on 15th September 2023. The students from I to V participated in a variety of Off stage and Onstage Events.
OFFSTAGE
• Make your Garden!(Grade 5) – 2nd Runner's Up
• Face Painting (Grade 3rd and 4th)
• Pencil Shaving art (Grade 1st and 2nd)
OFFSTAGE
• Twisted Fairy Tale – Consolation Prize
• Tales of Wisdom
• Delaying doomsday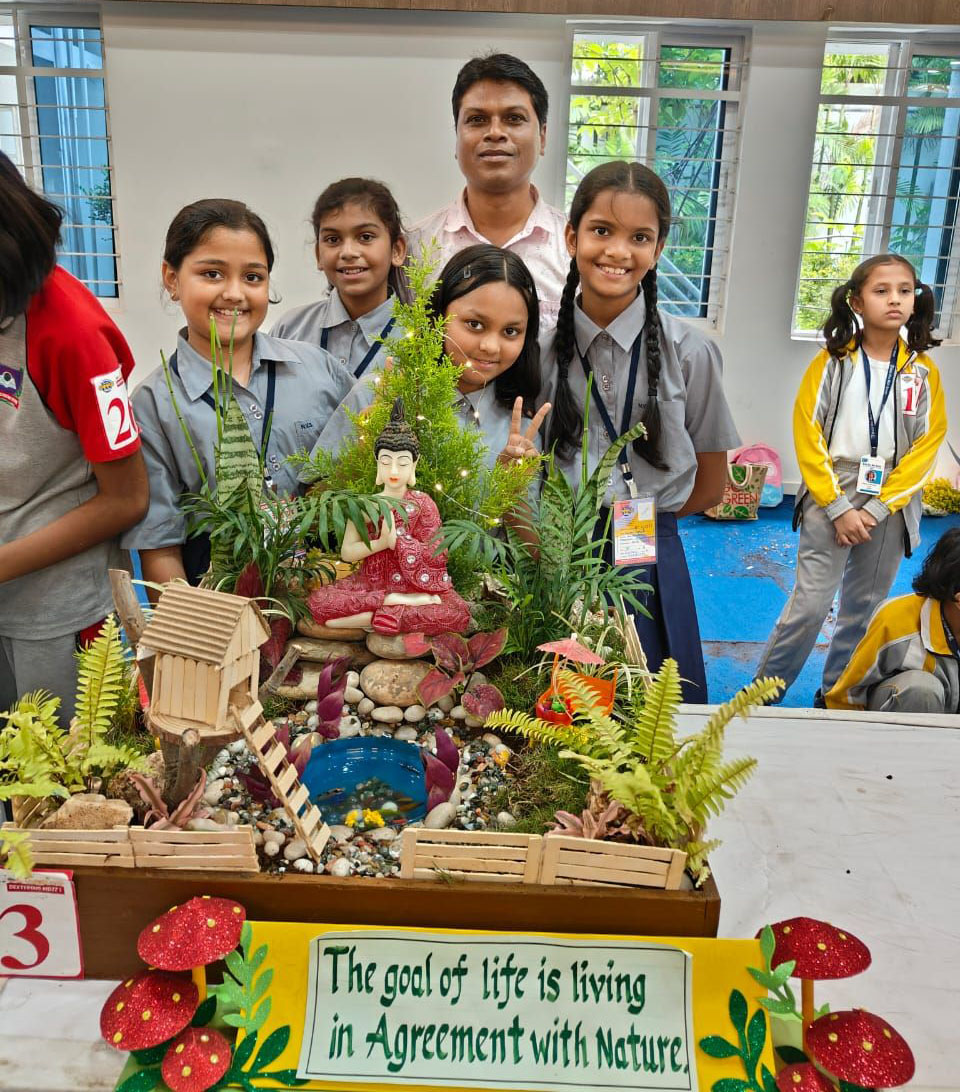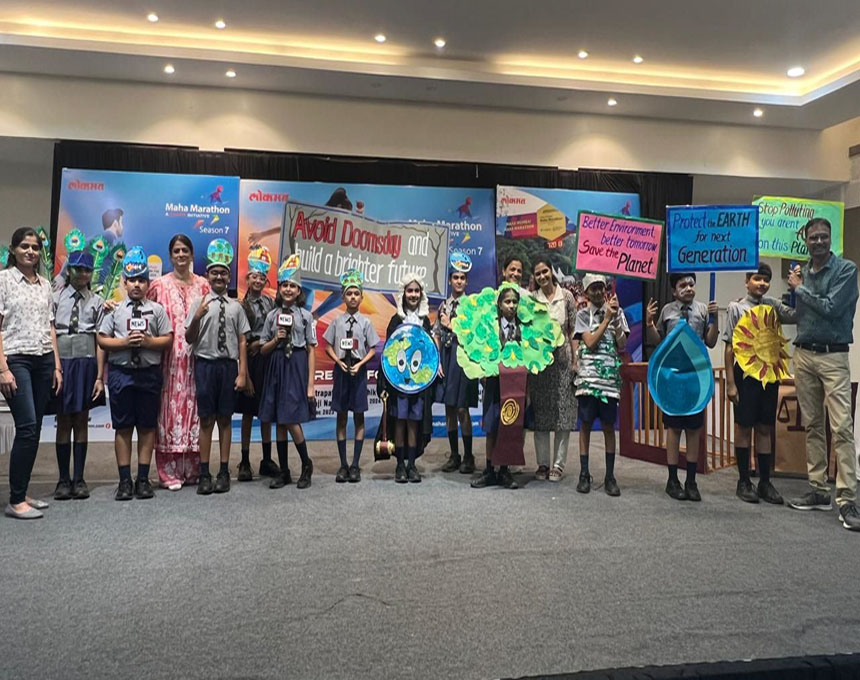 Wednesday 13th September 2023

The primarysection held an Interhouse Elocution Competition for classes I to V on 13th September 2023. It consisted of two events a Solo recitation and Group Elocution competitions. Mahanadi house was declared the overall winner.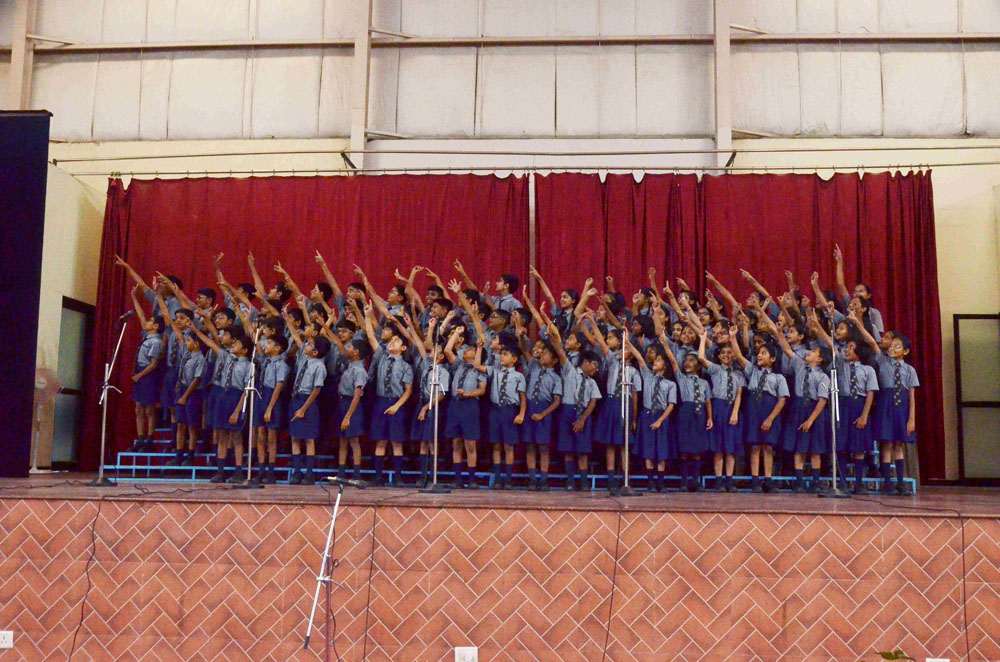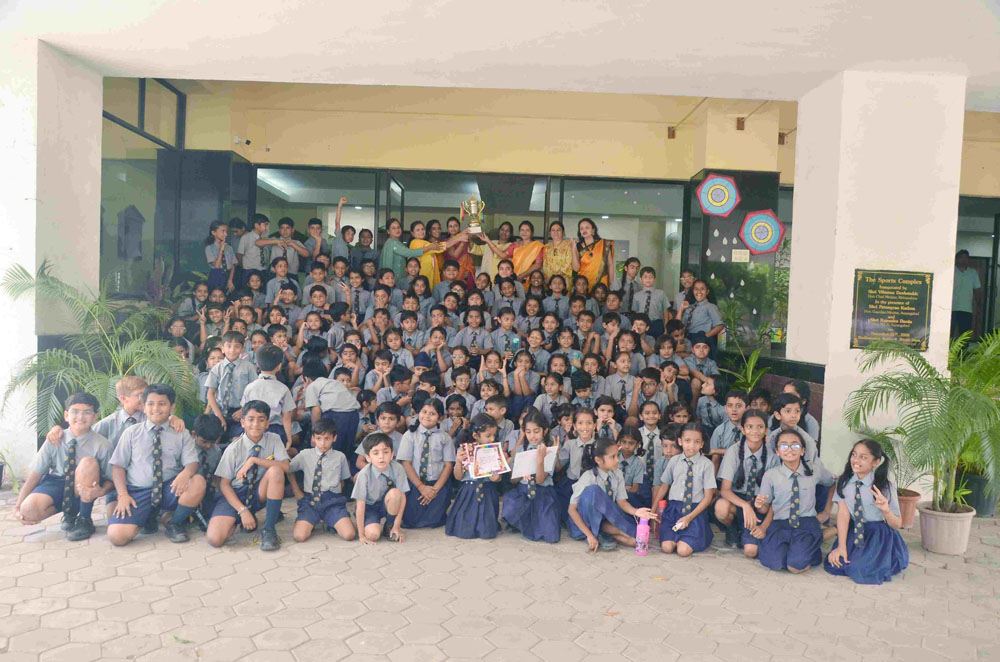 Friday 8th September 2023

Nath Valley students participated in 'Spandan' a cultural festival conducted by The Jain International School, Aurangabad. The details of the events are as follows:
1. Rise the Rockers (Rock Band Competition) – Consolation Prize
2. Groove and Glam (Group Fusion Dance) – 1st Prize
Wednesday 6th September 2023

A special guidance seminar was held on 6th September 2023 for the students of classes XI and XII. It was conducted by Ashoka University.
Tuesday 5th September 2023

The teacher's day celebration was held on 5th September 2023. The Student Council members and other students prepared a wonderful program for the teachers.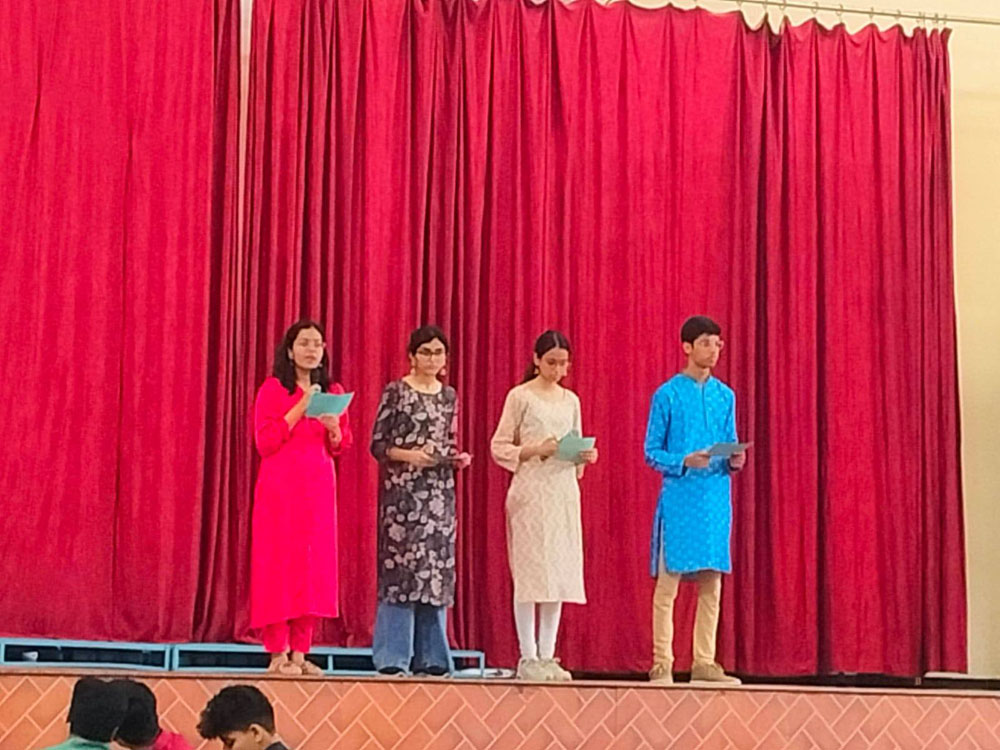 18th- 20th August 2023

Cathedral Model United Nations (CMUN) is one of India's oldest and most prestigious student-led conferences. Twelve students from Nath Vally School attended the 27th Annual Session of CMUN which was organized from 18th to 20th August 2023. Around 389 student leaders from 30 schools across India and Nepal came together in a gathering that reverberated with passionate debate on matters of war and inequality.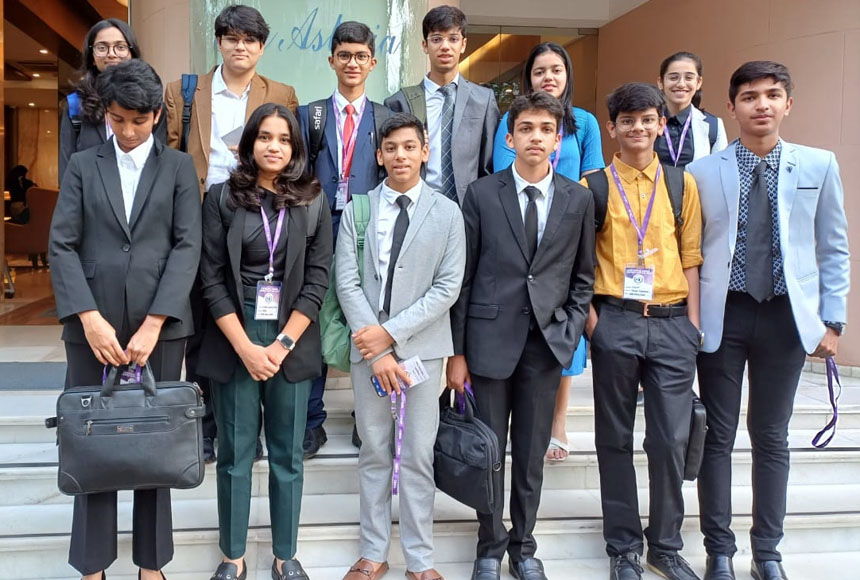 Wednesday 16th August 2023

A special workshop was organized for the teachers on the topic 'Introduction to Systems Thinking and Sensing Tools' by Ms. Naina Sahni on 16th August 2023.
Ms. Sahni introduced various Systems Thinking Tools like Leadership Capacity Tools, System awareness Iceberg and many more. The teachers were taught how to get an insight into themselves, find the problem and the solution to the same. The emotional aspect of the teachers and in turn students was emphasized upon.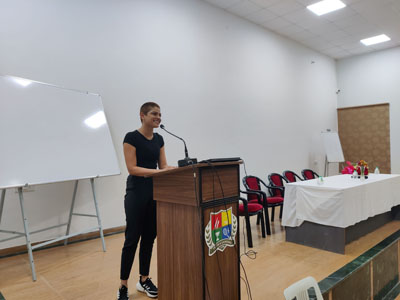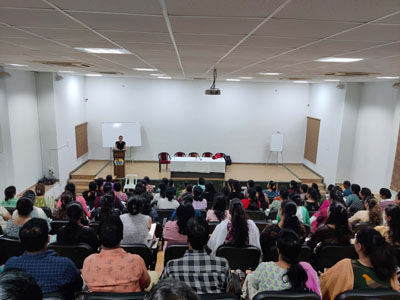 Tuesday 15th August 2023

India's 76th Independence Day was celebrated in Nath Valley School with fervor and enthusiasm. There was a dance performance by the students of Primary and a patriotic song performed by students of Secondary. Mrs. Preeti Iyer from Primary and Mrs. Ranjana Ashture from Secondary School shared inspiring ideas with the students in their speeches.
The students also enthusiastically participated in the 'Shramdan' activity where they cleaned and decorated the school campus and their classrooms. A drawing competition on various topics was also held for the students of the Primary section.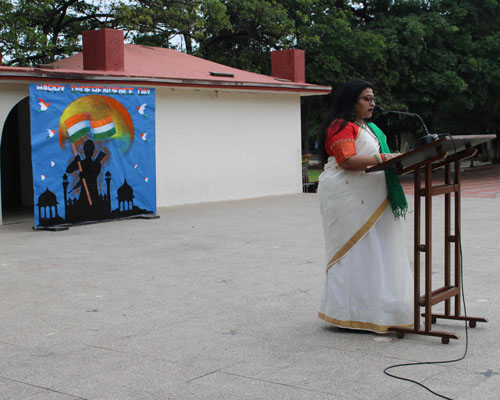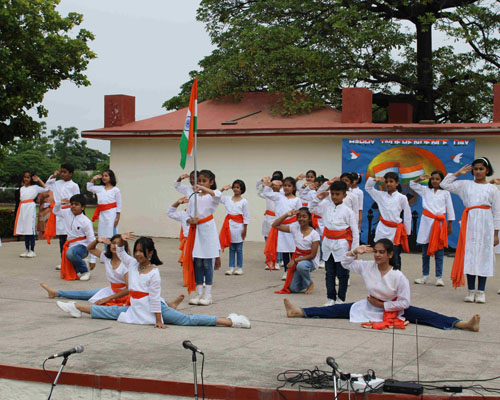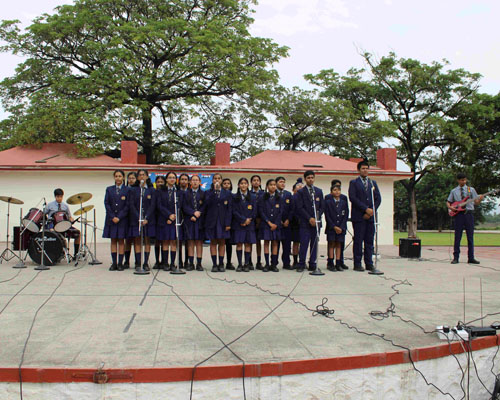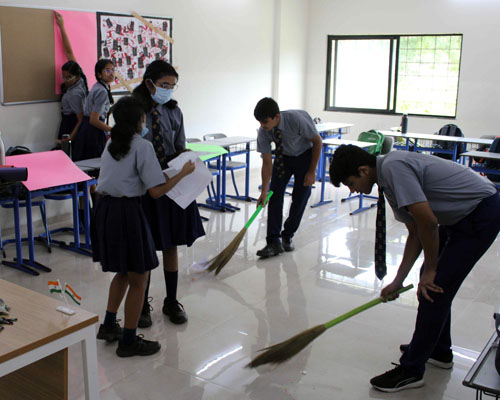 Monday 14th August 2023

On the 14th ofAugust 2023, Dr. Ajay Sahai visited Nath Valley School and spoke to class 11th and 12th class students.
Mr. Sahai delved deep into the global economic problems. He gave valuable inputs regarding India's position in the world economy and its contributions. He emphasized on the position of farmers in India and how we can improve the same by providing them with technological and financial assistance.
He diligently answered all the questions asked by the curious students and enlightened them with his vast knowledge.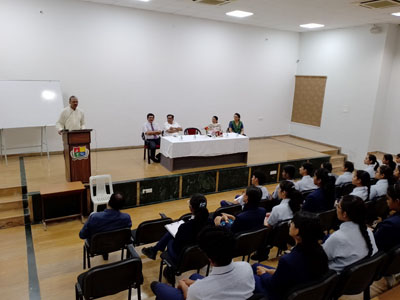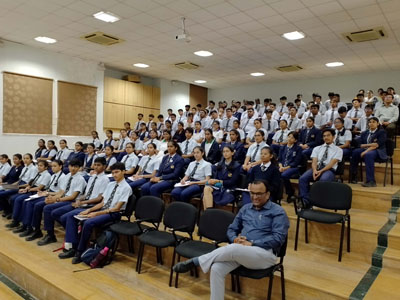 10-11th August 2023

YEY challenge 2023 was organized by Vijay Bhoomi University and Invictus School Amritsar between 10-11th Aug 2023.The students had to propose business ideas with solutions to existing problems or innovate on ideas that are crucial for sustenance.
Among over 700 entries 3 teams of NVS were shortlisted for the final round held in Amritsar.
50 teams were shortlisted for the final round, all 3 teams of NVS emerged as Silver Medalists. Their dedication and innovative spirit stood out among many talented applicants.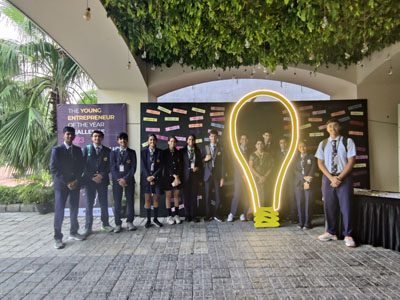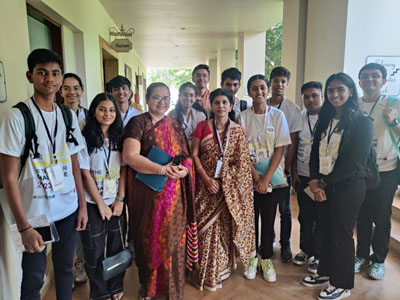 Saturday, 5th August 2023

A Fancy-Dress Competition was held for the students of classes 1st to 5th by the Lokmat group on 5th August 2023. Nath Valley School students performed their best and won many accolades and prizes.
Class I (Theme-Disney Cartoon Characters)
1. Ivaan Bhandari (Consolation prize)
2. Mihira Sikhchi(II prize)
Class II (Theme- Aquatic Characters)
1. Siddhey Muley (I prize)
2. Dhwiti Patel (I prize)
Class III (Theme- Scientists and Literary Personalities)
1. Shaurya Gupta (I prize)
2. Kimaya Mishrikotkar (II prize)
Class IV (Theme- Cultural Extravaganza)
1. Niraj Rathi (III prize)
2. Laira Tanwani (Consolation)
Class V (Theme- Indigenous tribes)
1. Krishna Shetty (III Prize)
2. Nyasa Joshi (Consolation)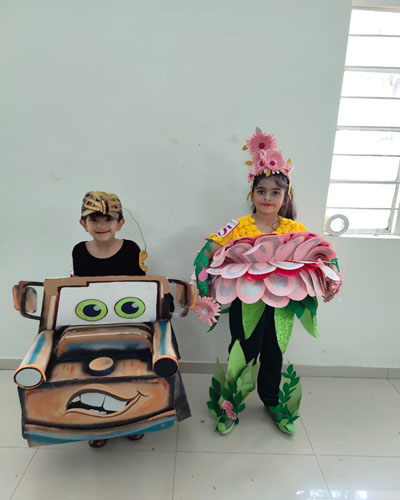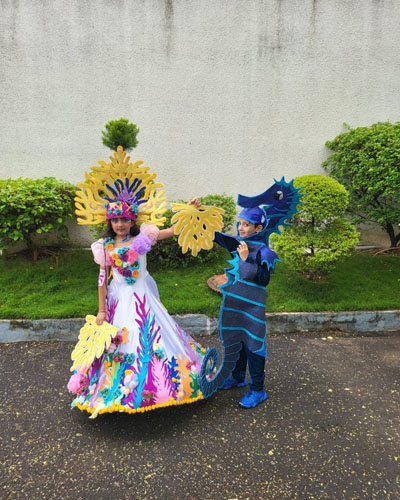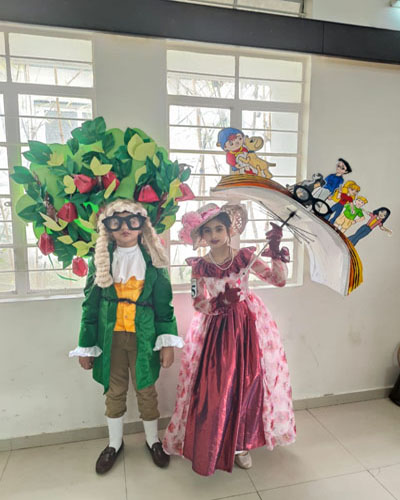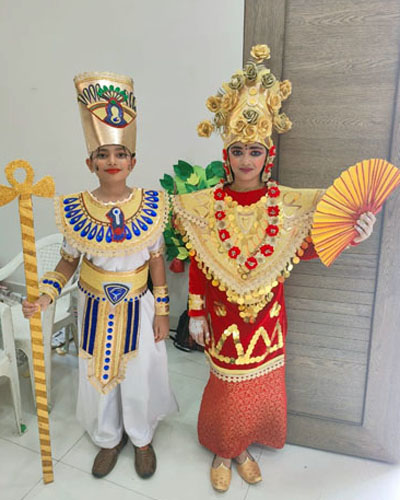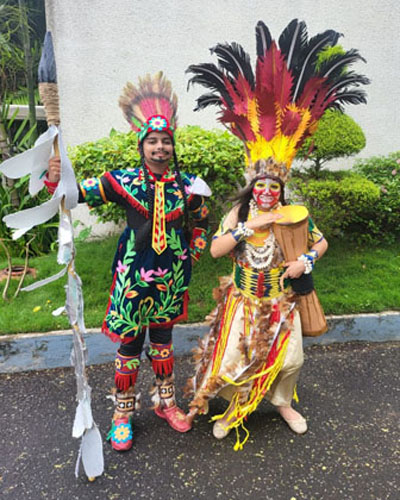 3rd – 5th August 2023

An individual career counselling session was held for students from classes IX – XI. It was conducted by the ICS organization to help students make a conscious career choice in future. A special session was also held on 3rd August 2023 for the parents about 'Being Future Ready – Making Informed Choices'.
Friday, 21st July 2023

Monsoon Festival / NVMUN
The 14th Monsoon Festival and 7th NVMUN was celebrated on 21st July , around 13 schools from Aurangabad, Jalgaon and Jalna participated in various events as part of the festival.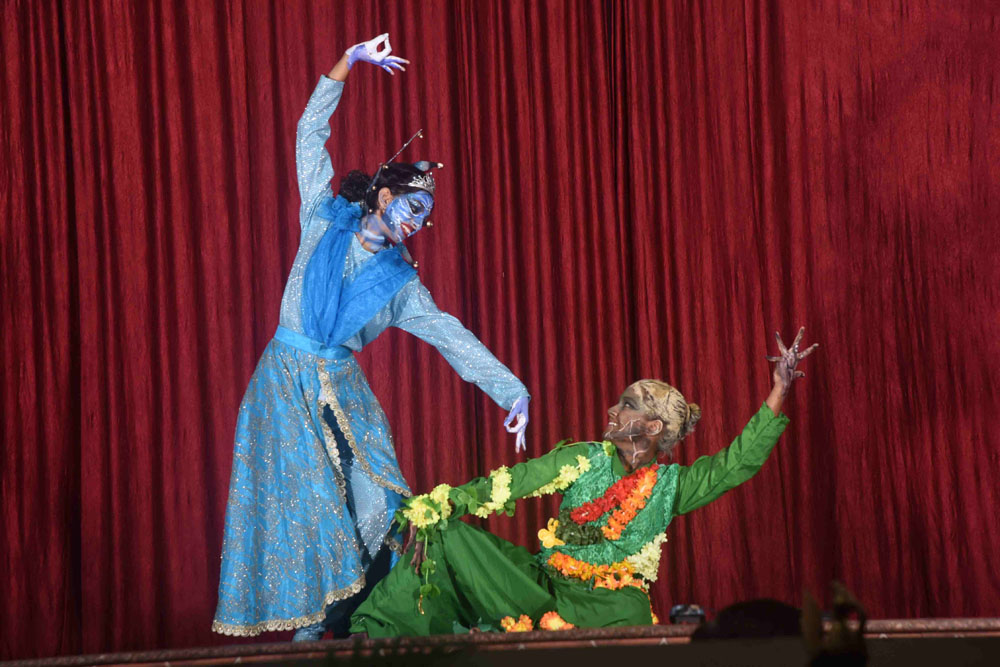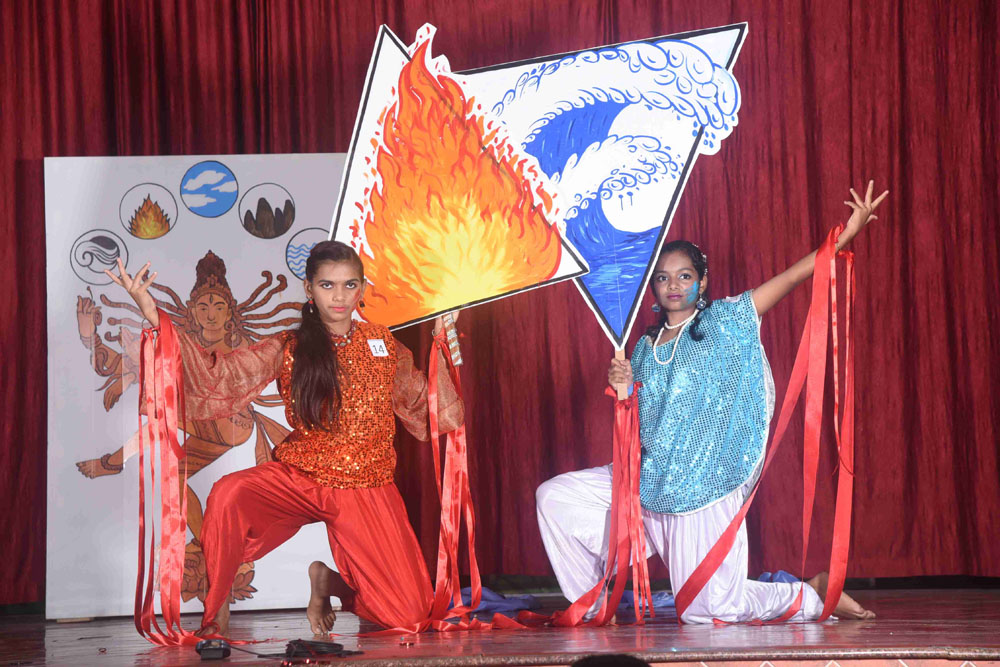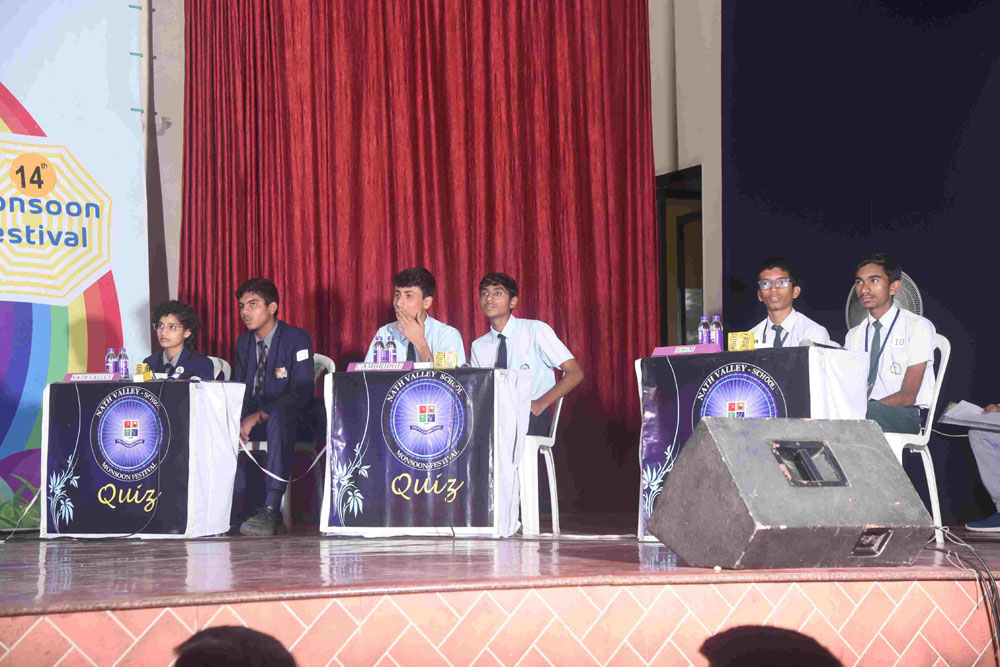 Saturday, 15th July 2023

As part of the Bagless day in July month a various activities were conducted for students throughout the day.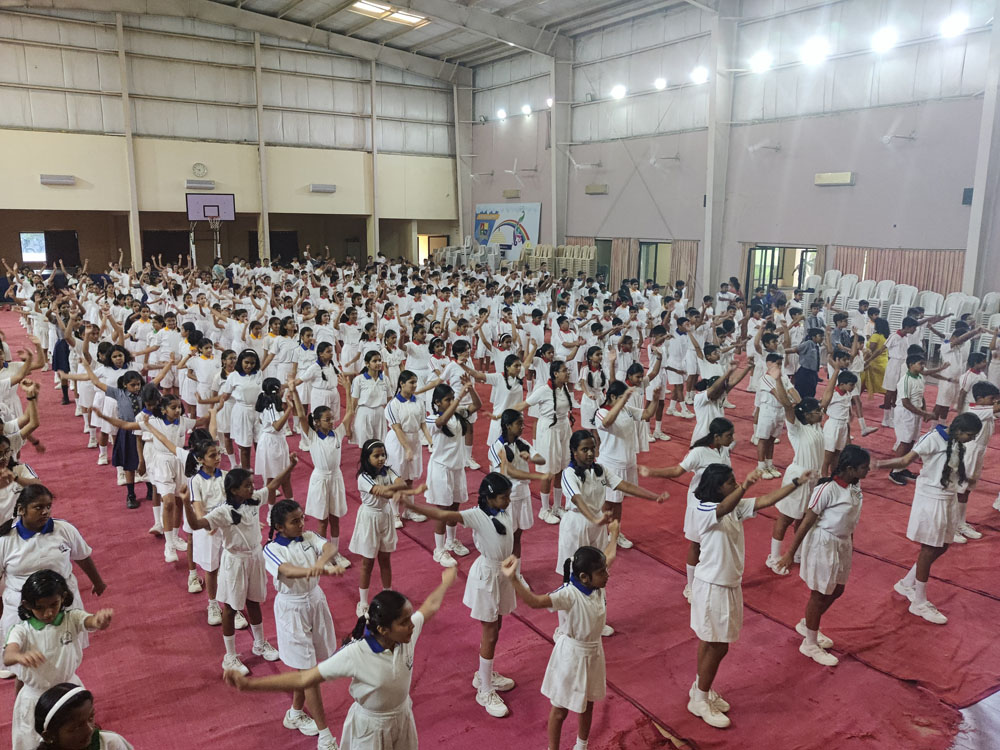 10th - 19th July 2023

During the Outbound Education Week classes from VI to XII went for Field Trips to various institutions. The details are as given below:
| | | |
| --- | --- | --- |
| DATE | CLASS | VENUE |
| 13th July 2023 | Grade 9-10 | Dattaji Bhale Blood Bank |
| 19th July, 2023 | Grade 8 | Nath Seeds Food Park |
| 19th July 2023 | Grade 6-7 | Lokmat printing press. |
| 18th July 2023 | Class XI A/B | Siemens Factory in Waluj |
| 13th July 2023. | XI-XII SCI | 'Kalash Seeds', Jalna |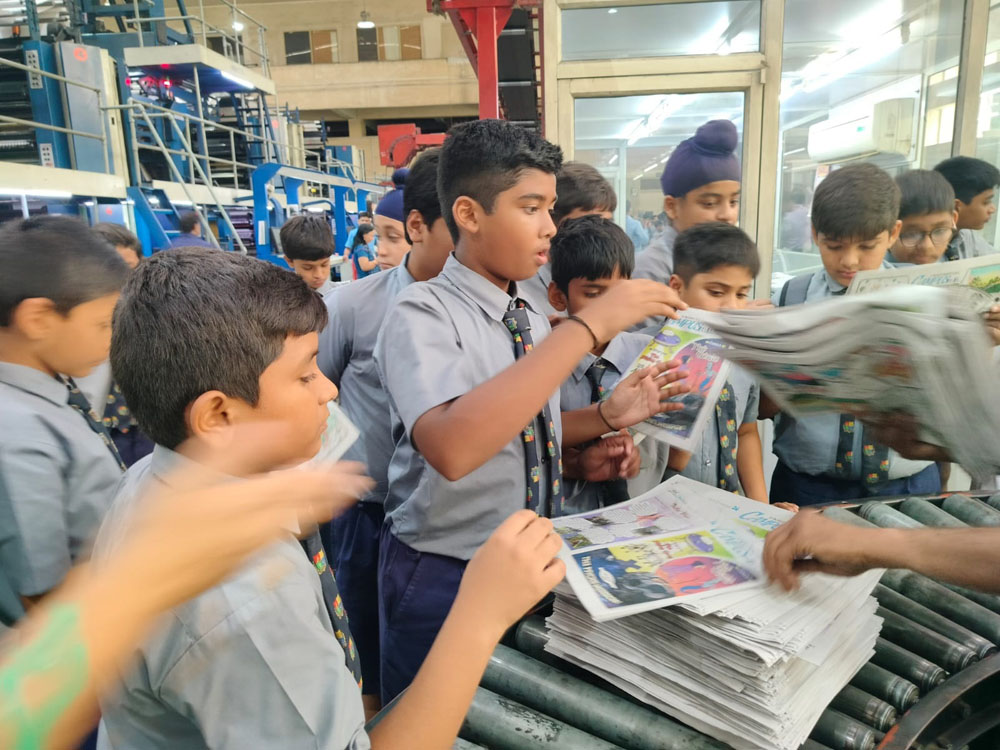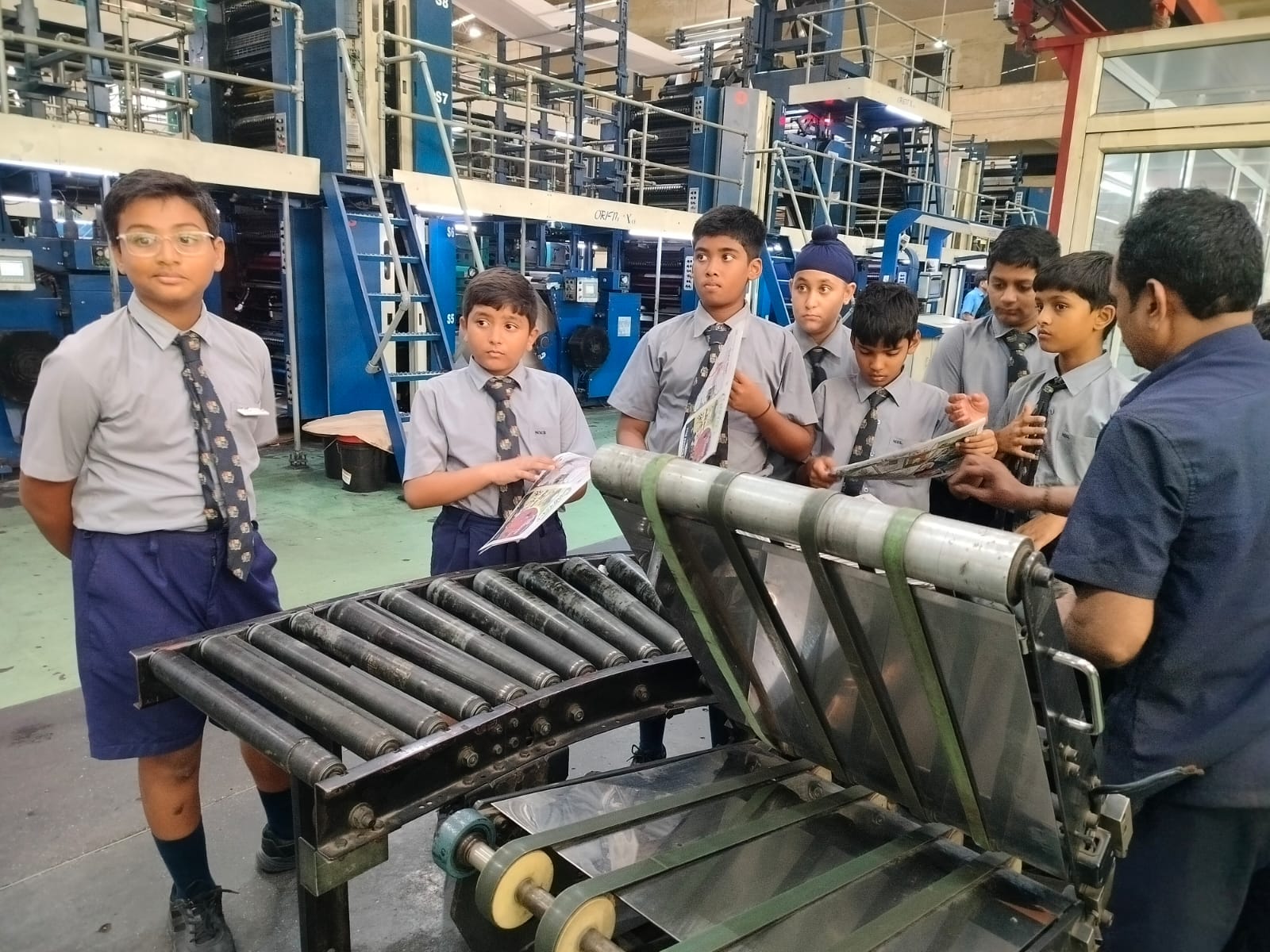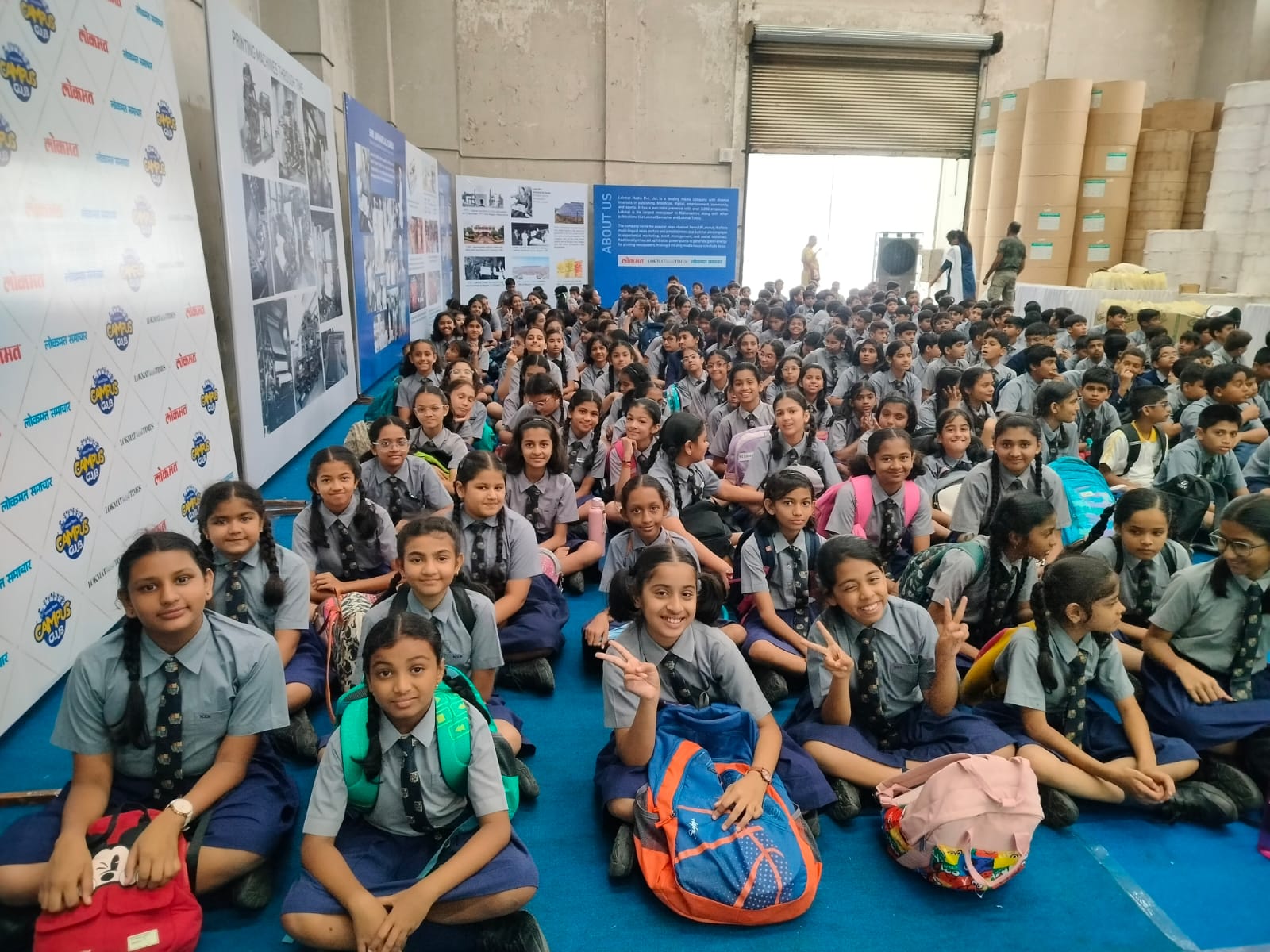 Friday, 14th July 2023

A Seminar on 'Startups in India'was conducted by Mr. Abhjeet Bhandari for the students of classes XI and XII.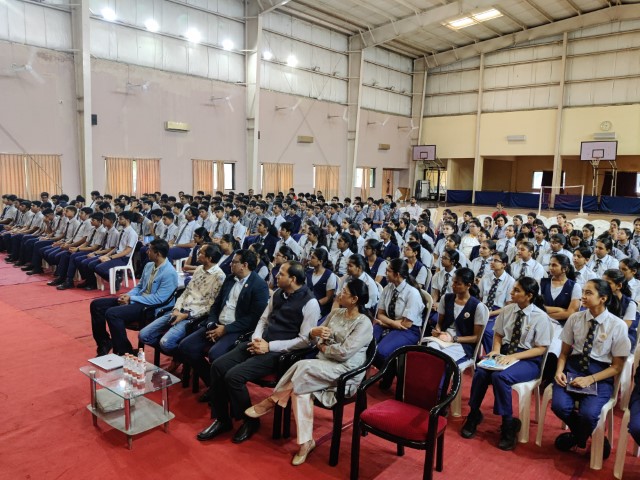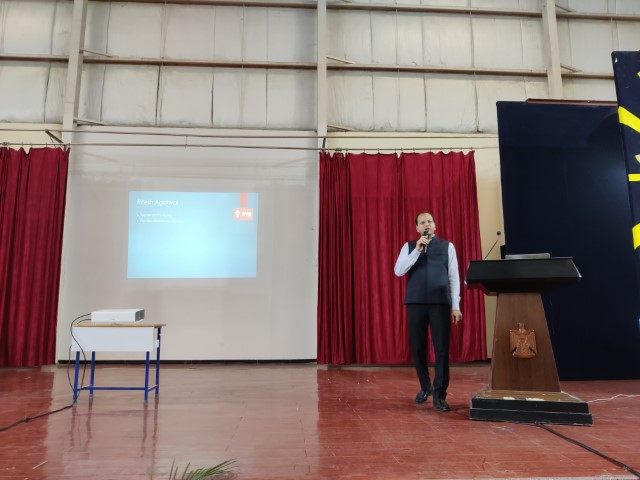 Monday, 10th July 2023

Lokmat Asia book of records drawing competition 2023 was held on 10th July 2023 for classes I to VIII.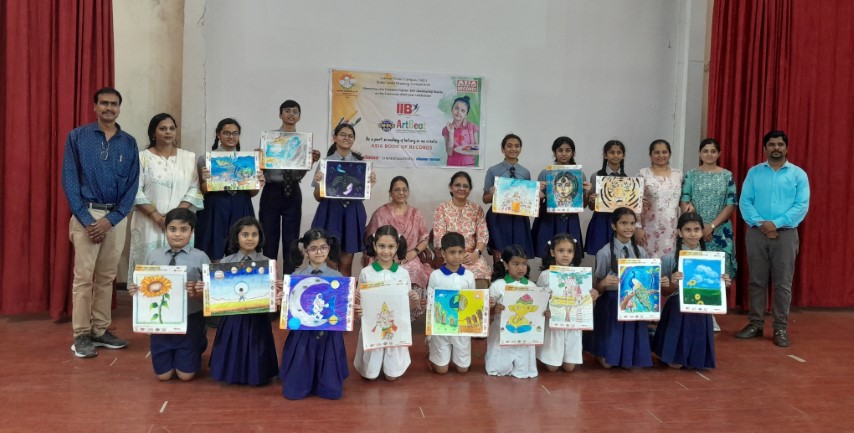 Friday, 30th June 2023

31st Foundation Day celebration. Special Assembly by Student Council and Primary. Later in the day Class X and Class XII students who scored more than 90% in board exams were felicitated.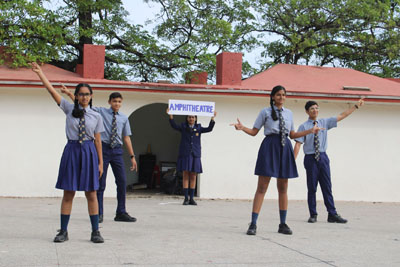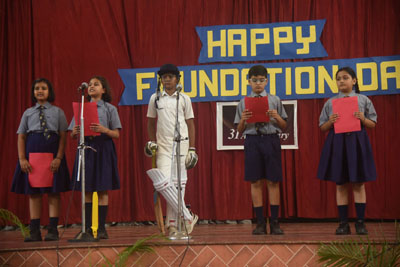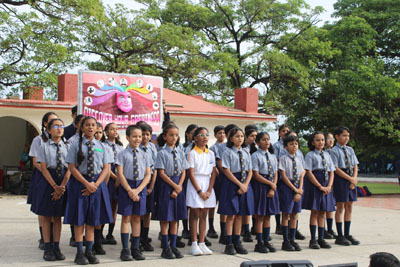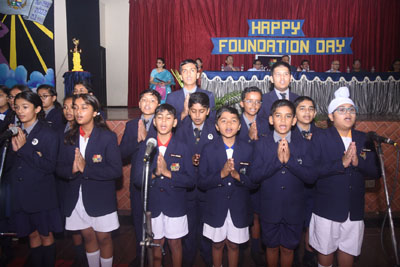 Monday, 26th June 2023

Investiture ceremony for Discipline and Lunch Prefects was held on 26th June 2023. Discipline and Lunch Prefects for Girls and Boys from classes 6th -12th were given badges by the Principal and VP.
Wednesday, 21st June 2023

International Yoga Day Celebration. Students and teachers from classes 6th to 12th performed Yogasanas of different types. It was followed by 15mins of reading time.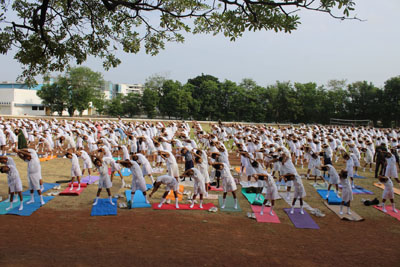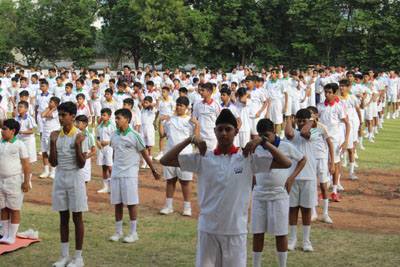 Tuesday, 20th June 2023

Investiture Ceremony held for Student council.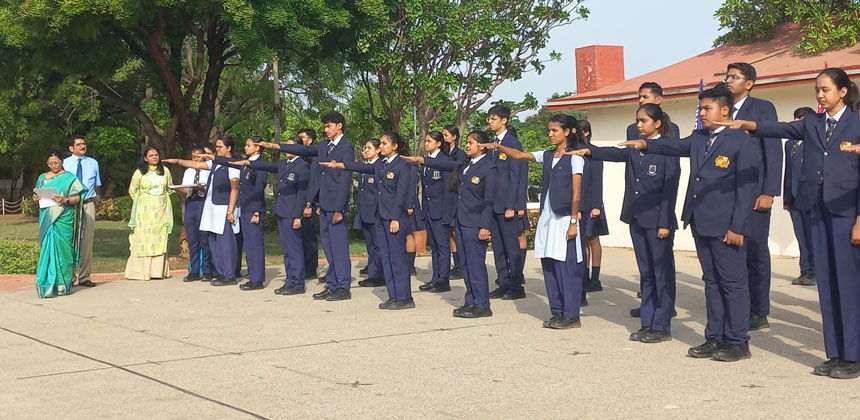 Thursday, 15th June 2023

School Captain and Vice-captain announced.
School captain - Rudrani Sharma
School Vice-Captain - Nischay Tayal.
Wednesday, 14th June 2023

Election for School Captain and School Vice-captain. Students from 6th-12th voted for the same.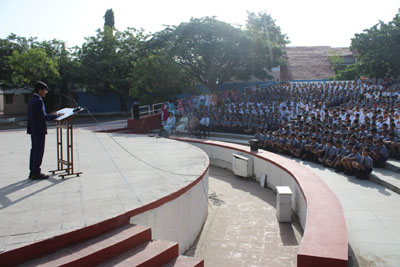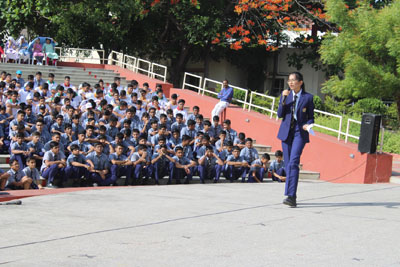 Friday, 9th June 2023

The School reopens for students. Theme of year was given by Dass Sir - "Discover your Greatness". Class 10 students who scored 90 above were congratulated by Dass sir. VP Mathur mam informed students that it will be home room for all. Students will move only for Games, Art, Music and Computer lessons.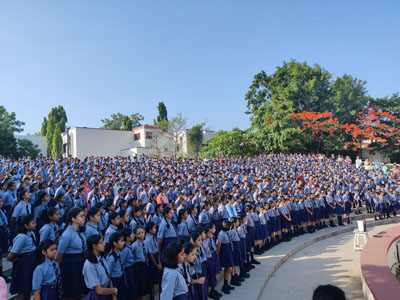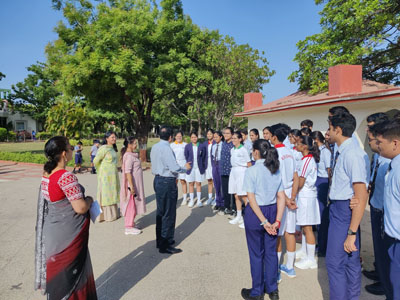 Wednesday, 7th June 2023

Workshops for teachers were conducted by the Principal Dr. Mrs. Sharda Gupta on NEP and also by VP Mrs. Aparna Mathur on Vision 2030.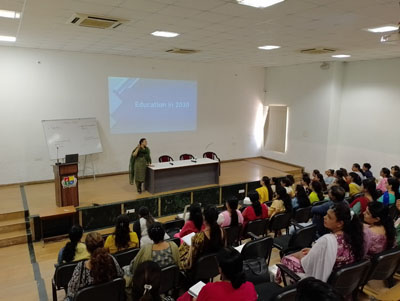 Tuesday, 6th June 2023

First day for teachers after the Summer vacations. Workshop on Learning Pedagogies was conducted by Mr. Johar.