ACTIVITIES
10th NATH VALLEY NIRLEP MONSOON FESTIVAL 2017
---
10th Nirlep Nath Valley Monsoon festival was celebrated on 22nd and 23rd July 2017. Mr. Kishore Mandhyan, a member of the advisory council to the Maharashtra state executive of the Aam Aadmi Party and a member of the Jan Samwad Abhiyan graced the occasion with his presence. Mr Mandhyan has also served as the political director and deputy director for peace keeping, humanitarian and human rights affairs in the cabinet of the United Nations' secretary general.
Mr Mukund Bhogale, Chief Sponsor and trustee was also present on the occasion. Acknowledging the importance of informal education in the lives of students, he highlighted the fact that co curricular activities like monsoon festival help students to have fun and gain invaluable experiences.
The programme began with the ceremonial lamp lighting along with a song rendition by the choir. Principal Mr. Dass welcomed the guest schools and students underlining the fact that the Monsoon festival is an event to help develop self confidence and the spirit of competitiveness as well as healthy friendships between the schools.. Mr. Dass remarked, "We want to give the message of peace to the world."
Nine schools from in and around Aurangabad participated in the event. Monsoon Festival showcased events like folk dances of the world, quiz and NVMUN.

Eminent team of judges included Mr. Miral Durlabji creative head of Shiamak Davar group, Mrs. Aarti Pande, and Mr. Lokesh Rane. Participating schools performed to foot tapping numbers from Russia, Japan, Venezuela, South America to name a few. The judges applauded the efforts taken on costumes, choreography, synchronization and props.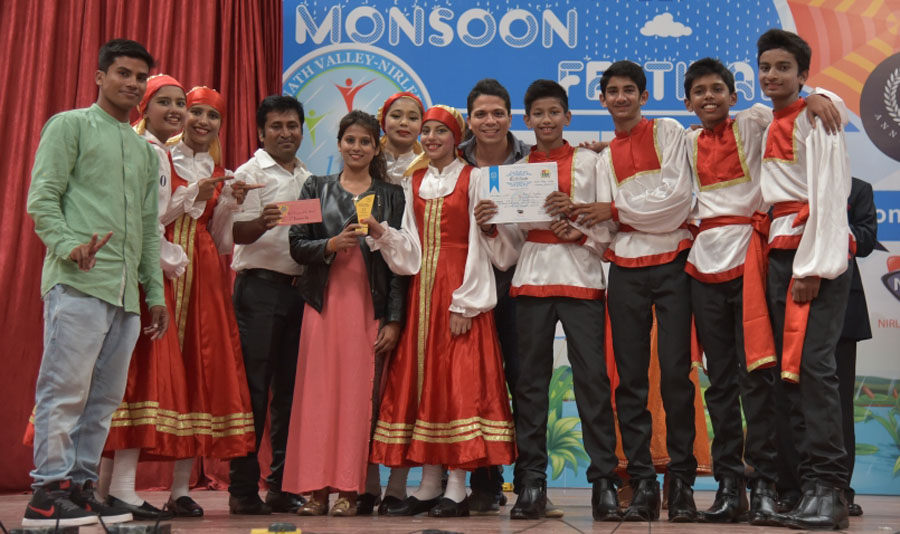 Lunch was followed by a flash mob on popular bollywood numbers. Guest students and teachers whole heartedly participated and enjoyed to the fullest.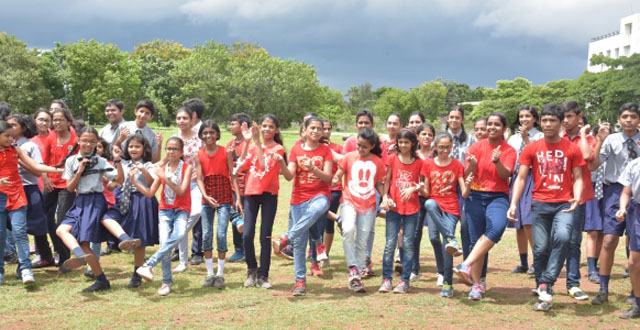 A stimulating and interesting quiz began post-lunch. The quiz master Mr Runal Dahiwade was young and energetic and kept the participants and audience enthralled with his witty remarks and thought provoking questions.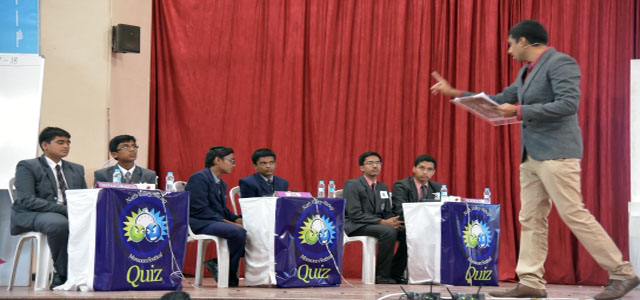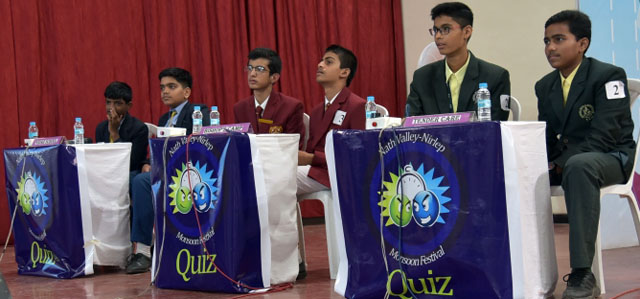 NVMUN, 2017, 2 days, 4 committees, countless discussions and daunting diplomacy!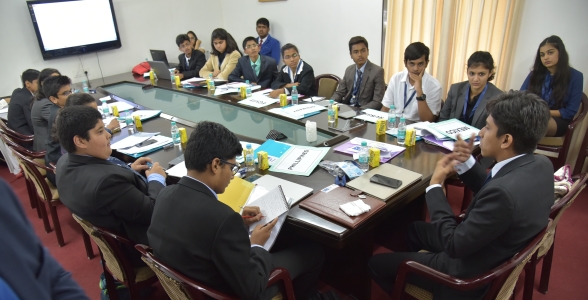 Nath Valley Model United Nations (NVMUN) a 2-day program was conducted as a part of the monsoon festival for the first time in Marathwada. NVMUN comprises of mechanism tools, arrangements and treaties which help in reversing gears of conflict between nations. It is an exercise in building global citizenship where countries begin to collaborate rather than contest. Highlighting the role of the UN chief guest Mr. Mandhyan mentioned, "the UN was not created to take mankind to heaven but was created to prevent mankind from descending to hell."
The NVMUN team consisted of
Urja jain -
Secretary General
Varad Aghao -
Deputy General
Chair persons -
Jemin Shah, Soham Banerjee, Tanmei Kamath, Parshav Sheth.
A team of 12 delegates participated from each school and held discussions on topics varying from uniform civil code, capital punishment, wizardry and human rights. Delegates debated, collaborated, voted, lobbied and finally arrived at a consensus on issues faced by their committee. The interactive session reached its logical conclusion. Results were announced and prizes were given to the proud winners.
| | |
| --- | --- |
| Winners for folk dances | Quiz |
| 1. Jain International School, | 1. Nath Valley School |
| 2. The Bishop's school, Pune, | 2. Tender Care Home |
| 3. Stepping Stones high school | 3. Stepping Stones High School |
| | 4. Podar ICSE |
UNHRC
Best delegate :
KUSH GADIA (The Bishop School, Pune)
High commendation :
TEJAL KALE (Stepping Stone)
UNSC
Best delegate :
MOHD SAAD (Stepping Stone)
High commendation :
YASH DESHPANDE (Stepping Stone)
Special mention :
AKSHALI SANCHETI (Cambridge) & TANUSHRI MULAY (NVS)
AIPPM
Best delegate :
SIMRAN MOTI (Stepping Stones)
High commendation :
PRABHANSH SABHARWAL (NVS)
Special mention :
VISHAL LATANGE ( Tender Care Home)
UNICW
Best delegate :
VISHAKHA TUNGAR (Stepping Stones)
High commendation :
VAISHNAVI PARDE (Tender Care Home)
Special mention :
RADHIKA PANAT (Tender Care Home)